Please describe your color and font choices in the input box provided. Once a purchase has been made, a digital proof will be sent to you via e-mail for approval prior to print - satisfaction guaranteed! Be sure to review our Production Estimates to help choose your shipping speed.

Install Key: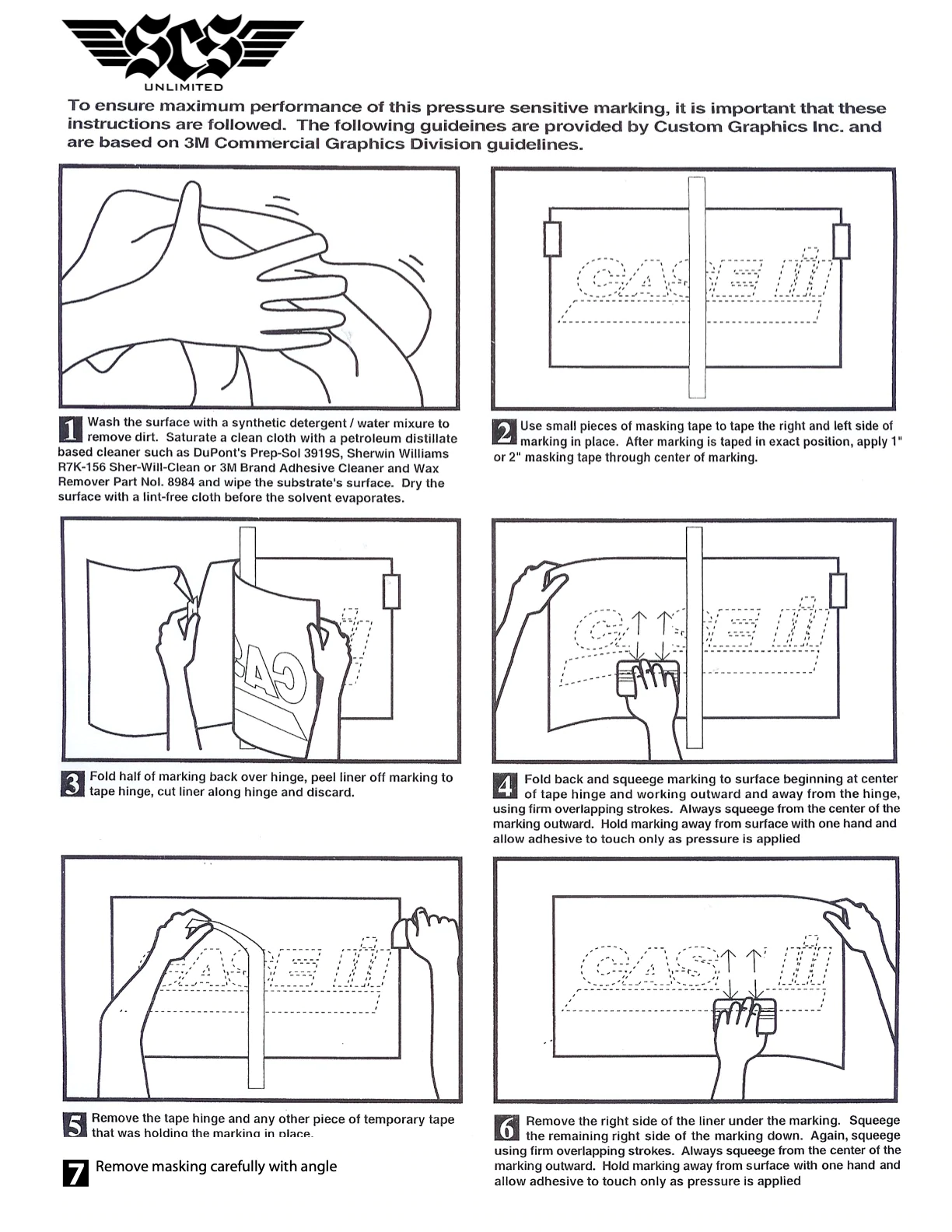 Transfer Stickers:
We send the registration number with the graphics as a separate sticker with transfer tape that you apply after installing the graphics if also purchasing a Level 1 kit which is optional.
The benefit of choosing transfer stickers is that you can purchase the registration number separate from the graphics and can remove the registration number sticker if needed.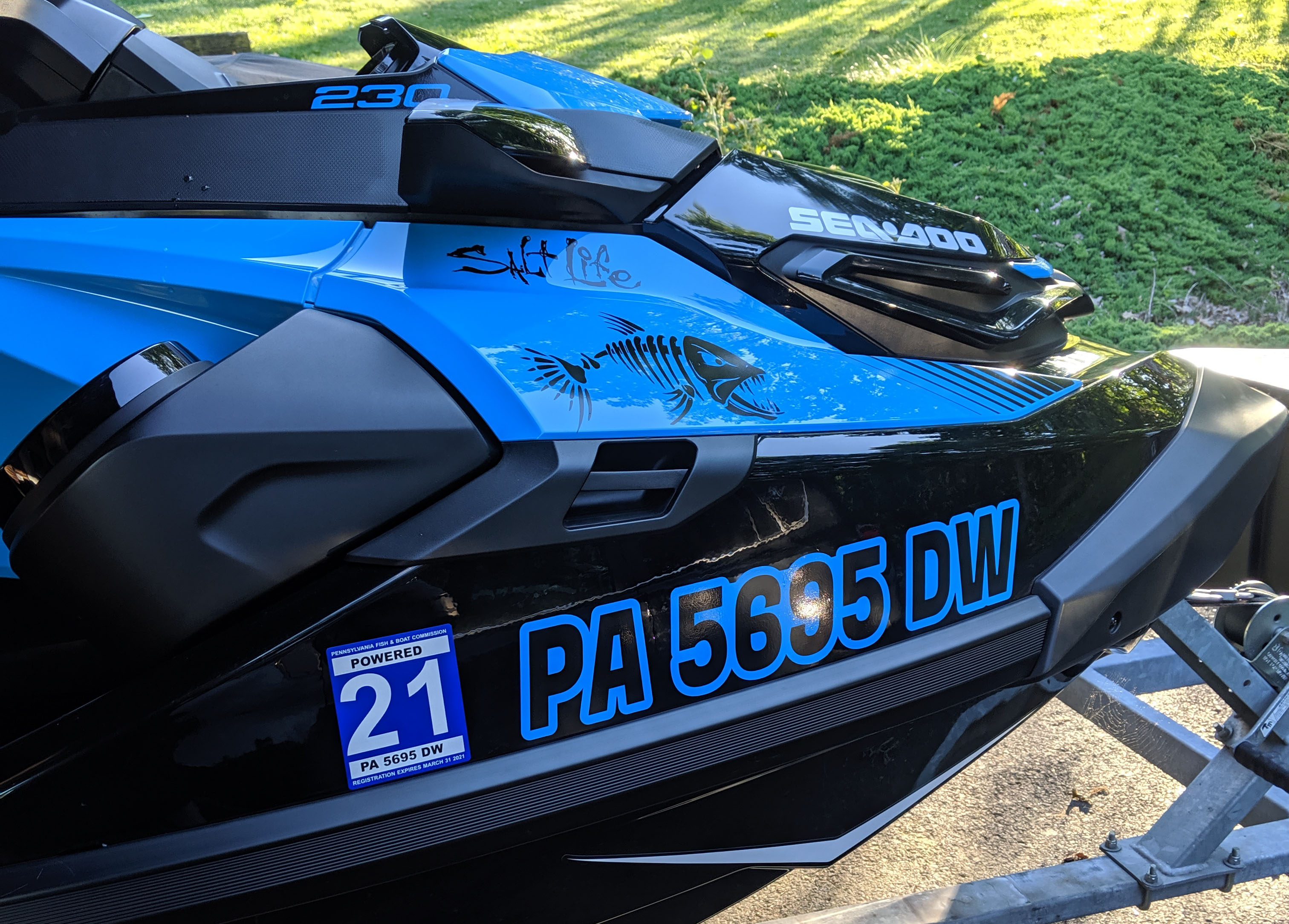 Printed Registration:
We add the registration number into the graphic art and then print. Purchasing a Level 1 graphics kit is required to be able to choose the printed registration option.
The benefit of choosing printed registration is that the work is basically done for you - it's a one-step process to install.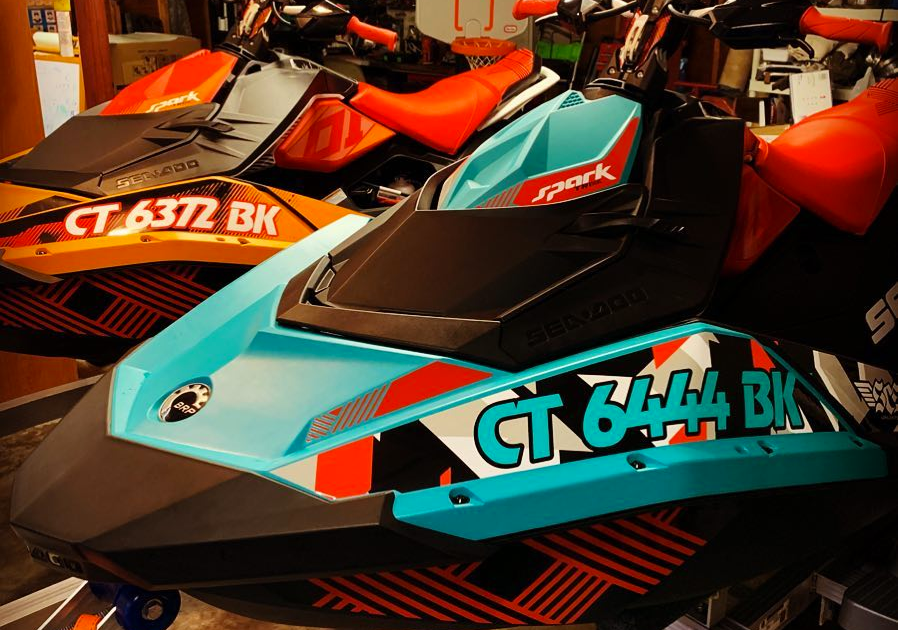 ---
Registration numbers Specs - Approximately 2.25" tall by 15" long OR 20" long by 3.5" tall. Custom sizing is available on request - check your state regulations!