Customizing your Sea-Doo graphics is easy and allows you to work directly with our designers for unlimited control. Choose from four levels of coverage in any combination to create a look that's uniquely yours.
Here is a quick video of our 3D Designer
Levels of Coverage
Universal Fit for Spark
Our graphics universally fit all 2015-2023 Sea-Doo Spark models, including the 2up, 3up, and Trixx models.
Unlimited Combinations
Our wraps and graphics are designed with detail-rich elements, filled with depth and gradients. This gives our designers the ability to offer unlimited combinations of colors and designs. Perfect for the perfectionist in you!
How to Customize Your Graphics
Choose the level of coverage you want.
Select your colors and designs.
Enter your specific design changes in the provided input box.
Submit your order and a digital proof will be sent to you for approval prior to print production.
Multiple Color Changes
Multiple color changes are possible and would constitute both the background accent and foreground colors. There is no additional charge for multiple colors.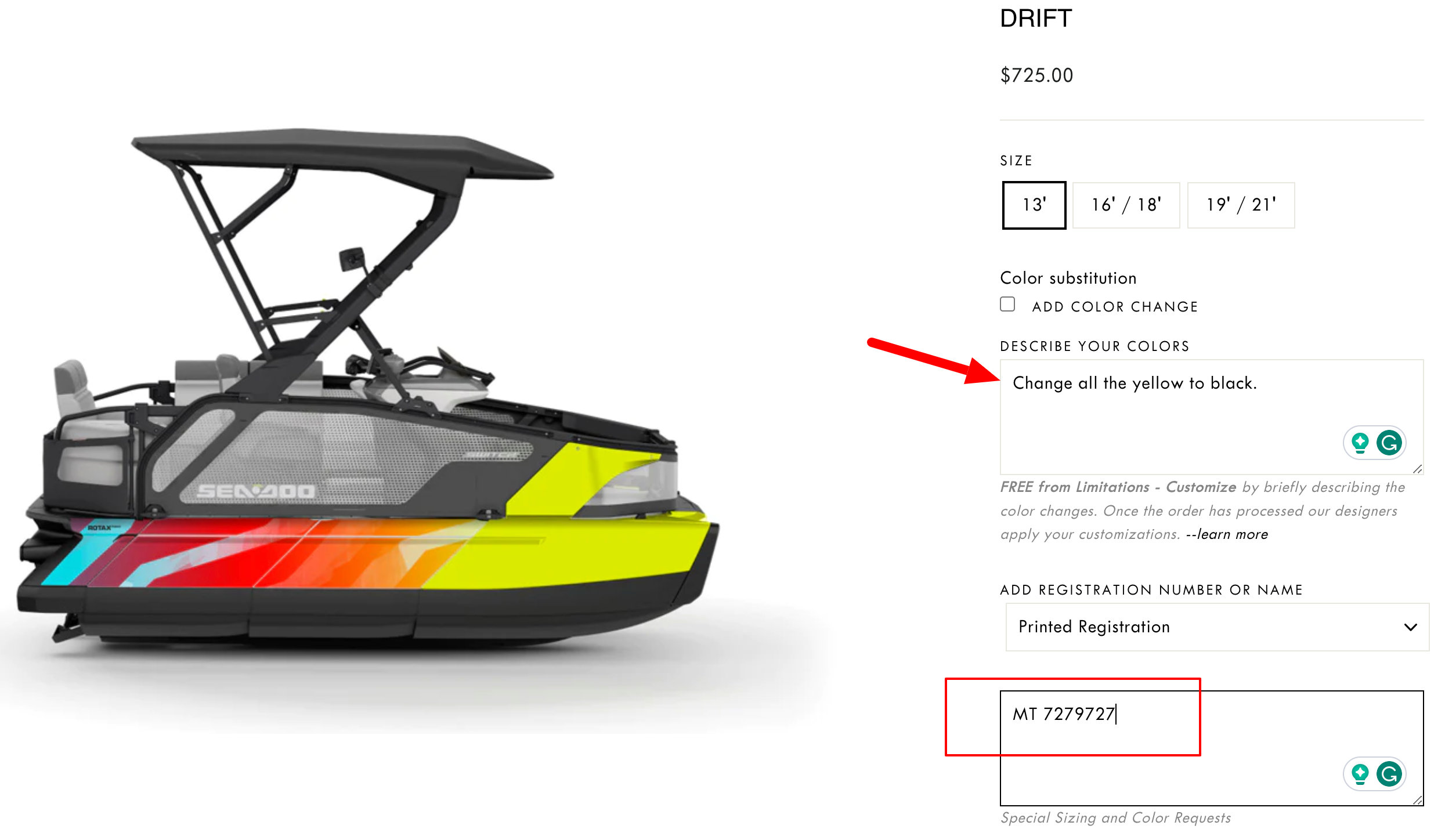 Order Your Custom Graphics Today!
To order your custom Sea-Doo graphics, visit our website and follow the instructions above. We look forward to helping you create a look that's uniquely yours!